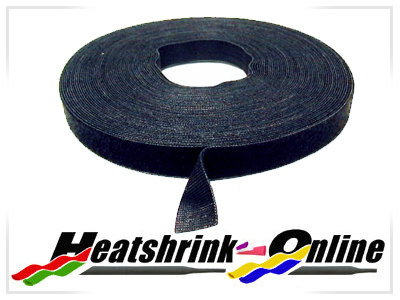 20mm x 1 Metre Hook 'n' Loop Strapping
20mm x 1 Metre Hook 'n' Loop Strapping Easy Grip Wrap
Hook & Loop Strap 20mm x 1 metre:
Make your own Cable Ties and Straps with the Hook & Loop Strap! Supplied in lengths per metre, with hook along one side and loop on the opposite side, simply cut to the desired length to make Cable Ties, Garden Ties, use in the car, around the home or simply for strapping items together for storage, the uses are endless. Hook & Loop Strap is very strong and can bundle items securely with ease, yet can be easily removed and re-used hundreds of times!
This strapping is supplied per metre, there is hook on one side and loop the other, allowing you to cut to the desired length and create your own effective strapping system instantly, simply wrap the strap around the product and place the hook side against the loop side to create a fast and secure fastening, it can be removed easily at anytime and re-used again and again, an easier and more cost effective method than conventional cable ties.
Features:
Create a very strong re-closable fastening.
Simply cut with scissors or a knife.

Supplied in black
Supplied per metre up to a maximum of 25 metres in a contiuous length.
Weight per 1m length: 31grms