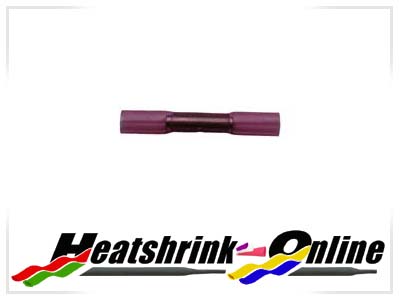 Red Heatshrinkable Butt Splice Connectors
Red butt splice connectors sold singly.
The insulation of the butt splices is an irradiated, thermally stabilised, heat shrinkable sleeving composed of an outer polyolefin tube coated on the inner surface, with a meltable polyamide adhesive.
After being crimped, the Butt Splice is simply heated with a hot air gun etc so that the outer sleeve shrinks and the adhesive melts and flows, to give a watertight seal.
Colour: Red
Connector Type: Butt Splice
Contact Material: Brass
Contact Plating: Tin
Insulator Material: Vinyl

Termination Method: Crimp

For wire size: 0.25mm - 1.5mm