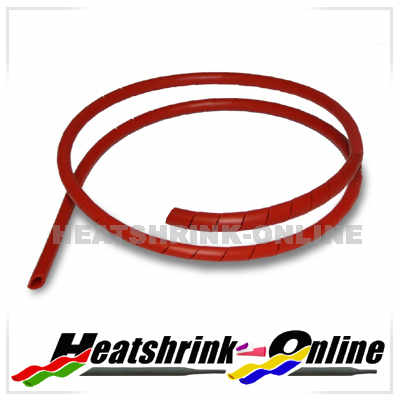 6mm Red Spiral Cable Binding Wrap Per 1 Metre
6mm Red Spiral Cable Binding Wrap Sold Per 1 Metre
6mm Red Coloured Spiral Binding:
A coloured spiral wrap/cable binding manufactured from Polyethylene accepting a maximum cable diameter of 20mm and a minimum diameter cable of 5mm. Colour conforms to communications wiring standards, this spiral wrap protects cables, tubing and wiring looms whilst allowing breakouts of single or multiple wires and rerouting replacement wires, it remains flexible and provides a neat tidy end result and is fast to install.
The spiral binding can be re-used and can keep wiring systems colour coded for easy identification, or simply use to harness multiple wires and cables into a single manageable bundle.
Specification:

· Accessory Type: Sleeving
· Colour: Red
· Material: Polyethylene
· Max Cable Diameter: 20mm
· Min Cable Diameter: 5mm
· SVHC: No SVHC
· Sleeving Type: Spiral Wrap
· External Length: Sold per 1 metre
· RoHS Compliant
· Max Bore Diameter: 20mm
· Max Operating Temperature: 50°C
· Min Bore Diameter: 5mm
· Min Temperature Operating:- 40°C
· Nom Bore Diameter: 4.8mm
weight per 1m length: 21grms