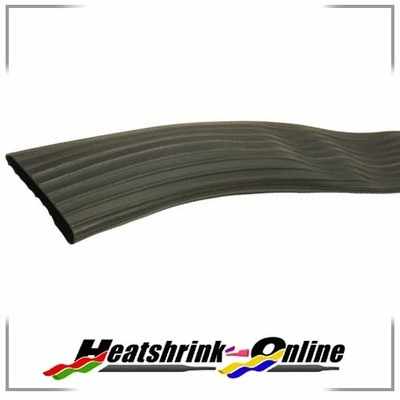 30mm Diameter Black Grip Heatshrink x 2m Length
30mm Diameter Black Grip Heatshrink x 2m Length
30mm is the internal diameter before shrinking (will shrink down to 15mm diameter)
Applied directly to handle (grip removed) with a heat gun, this shrink sleeve will increase grip by one full grip size. The ribbing makes gives the handle a better grip protection.
make slippery surfaces safer, increase adhesion
ribbed surface provides excellent grip and insulation against vibration.
The tube also dampens vibrations from lawn mowers, chain saws etc or in industrial applications, helping to prevent operator fatigue.
supplied in 2m lengths
shrink ratio: 2:1
wall thickness: 1,5 mm
Rib height: 1 mm
halogen free
UV resistant
colour: black
Weight per 2m length: 170grms